Visiting Farm
{{hitsCtrl.values.hits}}
Sunday 20th June 2021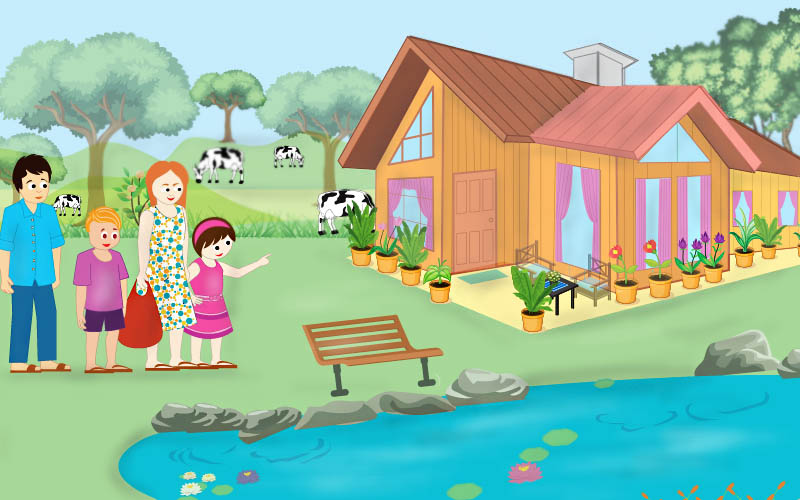 Father stopped the car.
The cottage stood on a hillock.
The water in the lake in the middle of the farm glistened.
There were a few cows roaming in the hills.
The farm was the image straight out of a 'picture post card'.
"Oh Thaththa this is like a fairly land' Tara responded.
"It is even more beautiful than when I visited here last" she added.
Tara was about five years old when she last visited the farm.
The caretaker came running to welcome the family.
"How are you Pedris?" inquired father.
"I am fine Sir" he replied.
Pedris offered to carry the bags to the cottage.
However everyone declined the offer.
"We can carry the bags, thanks Pedris" mother said with a smile.
The family entered the wood cottage.
Tara ran about in joy.
Mother offered Pedris what they brought for him and his family.
There were groceries and new clothes.
"That's very kind of you Madam" a grateful Pedris said.
Exercise
What did Tara tell father about the farm?
What did Pedris offer to do?
What did mother give Pedris?