Thoughtful Tara
{{hitsCtrl.values.hits}}
Sunday 9th May 2021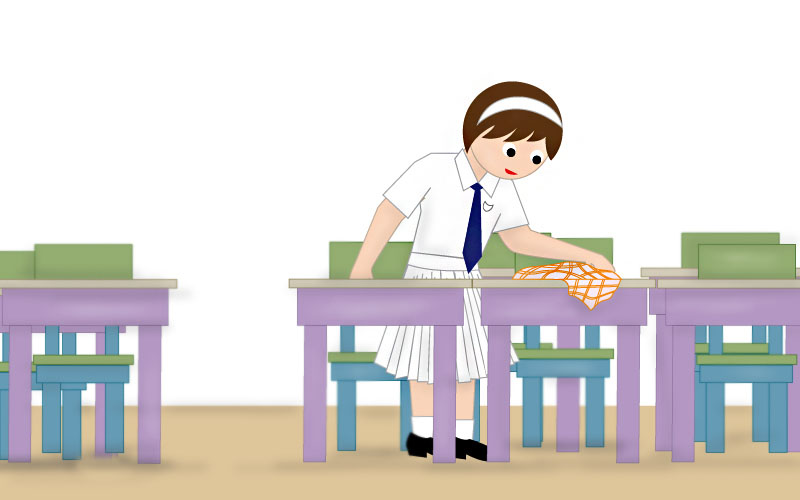 Tara was so happy.
School commenced after the New Year holidays.
Dust had gathered on tables and chairs during the holidays.
Tara was prepared for that.
Mother had packed an old serviette for Tara.
Tara soaked the serviette in water.
She squeezed the water out and started wiping her chair and table.
Her friends Amanda and Anjula were yet to arrive.
Tara started wiping their chairs and tables too.
As she finished Amanda walked in.
Amanda was so touched by Tara's gesture.
"Oh Tara you are so thoughtful" Amanda said softly.
She thanked Tara profusely.
Tara smiled.
Exercise
What did mother pack for Tara?
Who was touched by Tara's gesture?
What did she tell Tara?