The tab
{{hitsCtrl.values.hits}}
Sunday 7th March 2021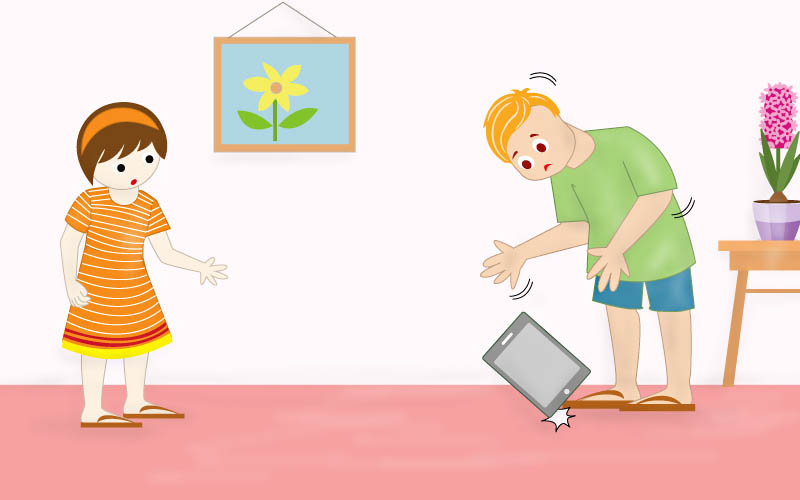 Tara could not believe it.
It happened in front of her eyes.
Tarun dropped his tablet computer on the floor.
"You dropped the tab" Tara said loudly.
Tarun picked it up immediately and checked it.
The tab screen had stopped working.
He was worried.
Both his parents and Tara had told him not to toss the tab.
Despite the warning he had been tossing it around playfully.
Father bought him the tab for his online lessons.
Tarun started feeling guilty.
Father had spent his hard-earned money to buy him a tab.
In the evening father returned home from work.
Tarun quietly informed him about the tab.
Father checked it and fixed the problem.
Tarun resolved never to toss the tab again.
Exercise
What made Tarun worry?
Why did father buy the tablet for Tarun?
What did Tarun resolve never to do again?