The pen
{{hitsCtrl.values.hits}}
Sunday 4th April 2021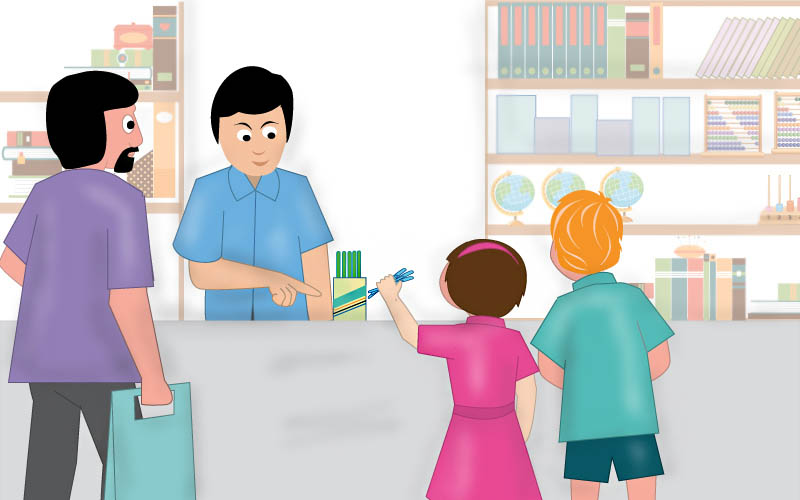 Tara wanted a new pen.
Mother spoke to Tara's brother, Tarun.
"Tarun, can you take Tara to the grocery?"
The grocery shop down the lane had stationery, pens and pencils.
Tara and Tarun knew the shopkeeper well.
There were quite a few varieties of pens at the grocery.
Tara picked one.
"Take one from another brand" the shopkeeper advised.
"This one does not write properly" he added.
Tara was surprised to hear that.
An elderly gentleman was watching what was happening.
He turned to the shopkeeper.
"Why do you sell pens that don't write properly?" he inquired.
Both Tara and Tarun thought that was a valuable question.
"People pay for pens, you should be fair by them" the gentleman added.
"You better return the bad pens to the sellers" he advised the shopkeeper.
The shopkeeper was embarrassed.
He quietly removed the defective pens from the counter.
Exercise
What did mother want Tarun to do?
Why did the shopkeeper ask Tara to do once she picked a pen?
What did the shopkeeper do ultimately?