Overeating
{{hitsCtrl.values.hits}}
Sunday 7th February 2021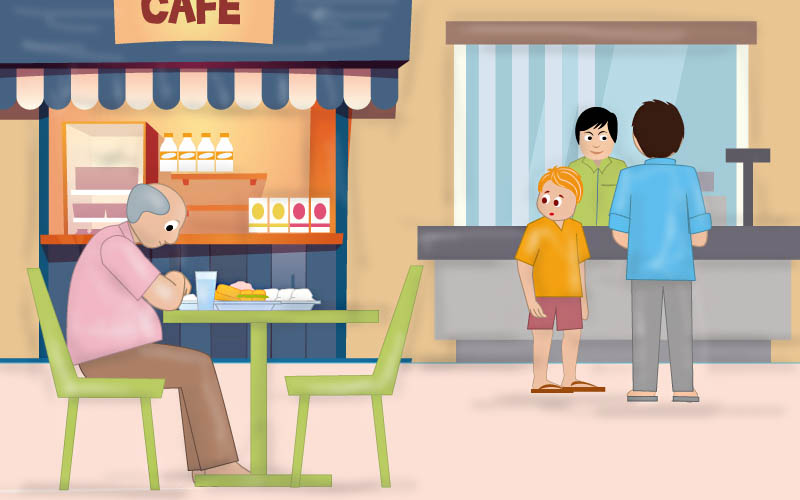 Tarun was grocery shopping with his father.
The supermarket had a café.
After the shopping they went to the cashier to pay the bill.
The cashier was right next to the café.
Tarun saw a familiar face at the café.
He was an elderly gentleman who used to live down their lane.
He had a bulging belly.
He was seated at a table right next to the cashier.
Tarun happened to see what was on his table and he was shocked.
There was a big English breakfast with sausages, bacon, eggs and other accompaniments.
There was also a mountain of string hoppers and some bread.
The gentleman was having them all together.
A shocked lady who was at the next table was staring at him.
Once they left the supermarket Tarun informed father about what he had seen.
"Most people don't know how much they should eat" father explained.
"Overeating leads to so many illnesses" he added.
"Also as one ages one should reduce the intake of food" he said.
Tarun totally agreed with him.
He wished the elderly gentleman could hear what his father had said.
Exercise
Who was the elderly gentleman that Tarun saw at the supermarket?
What did Tarun do after he came out of the supermarket with father?
What did father say about ageing and food?