Hunch
{{hitsCtrl.values.hits}}
Sunday 4th October 2020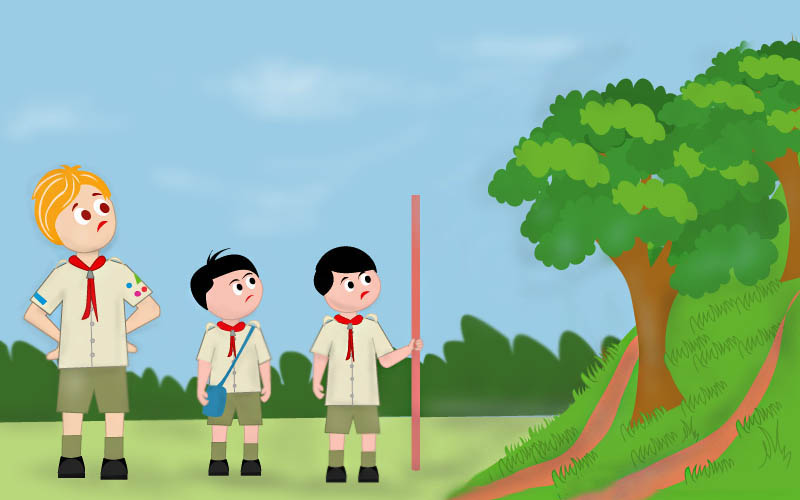 The three scouts looked up.
They could see the hilltop clearly.
The challenge was to find a path towards it.
Tarun was with two junior scouts.
The scouts master left five scout teams at different locations.
Each team had a senior scout and two juniors.
They were to find their own way to the hill top.
There were pathways everywhere.
Young scout Sayaru turned to Tarun.
"I have a feeling this path is the one" he said.
"I think it's the one next to that" Binara, the other junior said.
Tarun thought both those paths were too grassy.
"A lot of people have climbed to the top" he informed the juniors.
"The path has to be less grassy" he added.
About a minute later they saw a clearer trail.
"This is the one" the young scouts shouted.
"Yes" Tarun replied with a smile.
They followed the path and reached the hilltop in ten minutes.
Exercise
What were the scout teams supposed to do?
Why did Tarun say that the path had to be less grassy?
How did the young scouts identify the correct one?