Hard work
{{hitsCtrl.values.hits}}
Monday 1st March 2021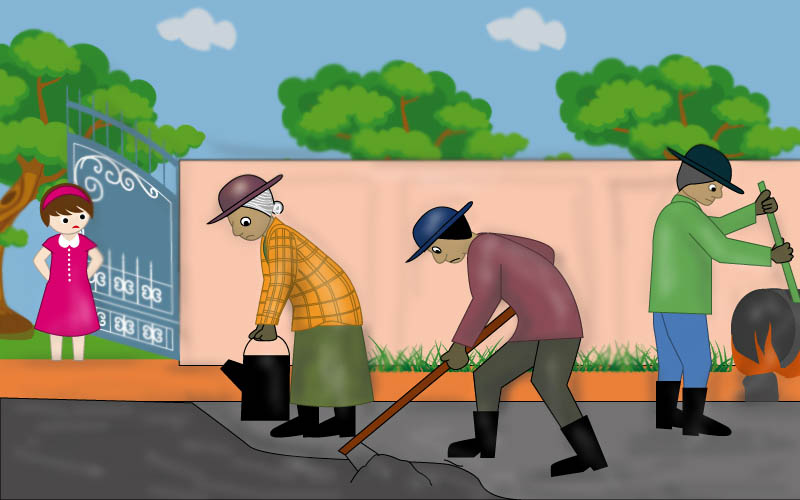 Tara and mother were visiting Aunt Medha.
Aunt Medha is the sister of Tara's mother.
The road to Aunt Medha's was being repaired that day.
It was being covered with a new layer of tar.
A few workers were heating barrels of tar.
Some others were carrying bucketfuls of tar to the middle of the road.
A few others were pouring tar over the road.
Tara was standing at Aunt Medha's gate watching the workmen.
She was surprised to notice a very elderly woman among the workmen.
She was carrying tar buckets.
Tara felt so sorry for her.
As she was watching mother and Aunt Medha came to the gate.
They were carrying soft drinks and biscuits for the workers.
Tara noticed that Aunt's neighbour was also offering some sweets to the workers.
Tara was so happy.
She showed the elderly woman to her mother.
"It's so sad that she has to work so hard at her age" mother said.
Tara wished that the elderly people were looked after better by others.
Exercise
What was being repaired?
What surprised Tara?
What did Tara wish?