Good service
{{hitsCtrl.values.hits}}
Sunday 31st January 2021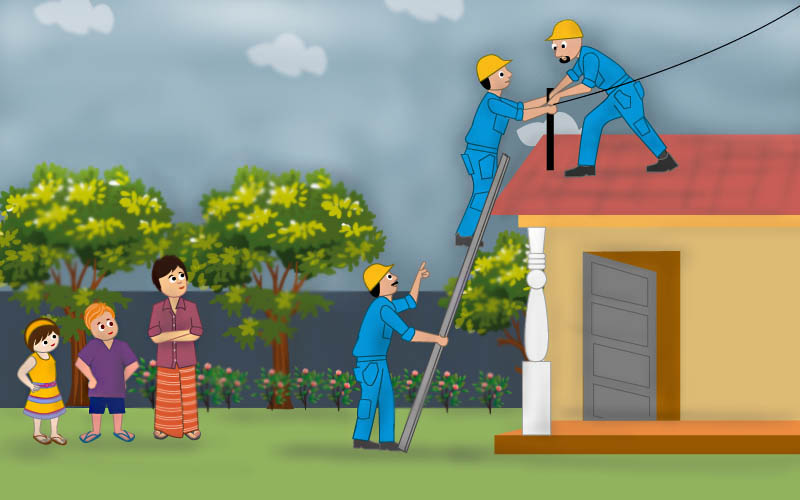 The dogs in the lane were barking.
Monkeys have come to the lane again.
They were crossing from one side of the lane to the other.
Suddenly there was a power failure.
"It must be because of the monkeys" Tarun told father.
Father phoned the Electricity Board.
The staff informed that they would arrive in ten minutes.
However mother harboured doubts.
"They will take at least an hour to come" she said.
About ten minutes later a vehicle stopped at the gate.
Father opened the gate to check what it was.
He was pleasantly surprised.
It was a vehicle from the Electricity Board.
Three of their staffers got off the vehicle.
They spoke to father and commenced work.
Mother rushed into house to prepare refreshments for them.
Tara and Tarun watched them work with excitement.
Within twenty minutes power was restored.
Mother served refreshments to the workmen.
Father turned to mother after the workmen had left.
"I never expected them to be so punctual" he said.
"How good it is when people are offered good service" he added.
Exercise
Why were the dogs in the lane barking?
What made father pleasantly surprised?
Why did mother rush into the house?