Friends
{{hitsCtrl.values.hits}}
Sunday 27th June 2021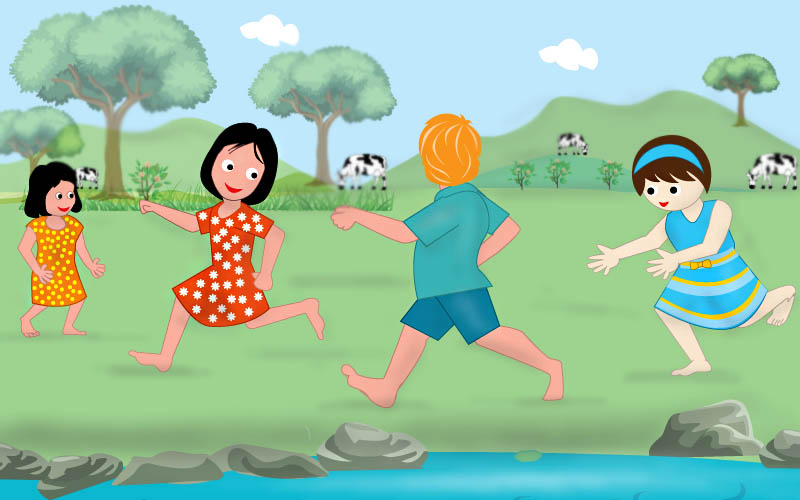 It was a joyful day.
The family had a bath in the farm lake.
Afterwards they had lunch.
Mother and father settled for a nap afterwards.
Tara and her brother Tarun took a walk around the lake.
Once they got closer to the caretaker's cabin they heard some voices.
They were voices of children.
Tara and Tarun got curious.
They saw two little girls talking to caretaker Pedris.
"These are my granddaughters" Pedris introduced the children.
"Their house is across the fence" he pointed out.
"Every day they visit me around this time" Pedris added.
Tara found that one girl, Vera was of her age.
The other, Neera was two years younger to her.
The two children were shy.
However after a while they got friendly with Tara and Tarun.
They all went to the lake-bank and played hop and catch.
"I wished we brought some gifts to Vera and Neera" Tara told Tarun.
"Yes let's bring them some presents next time" Tarun agreed.
Exercise
What did Tara's parents do after lunch?
Who were the children talking to Pedris?
What did the children do at the lake bank?