Fire brigade
{{hitsCtrl.values.hits}}
Sunday 21st March 2021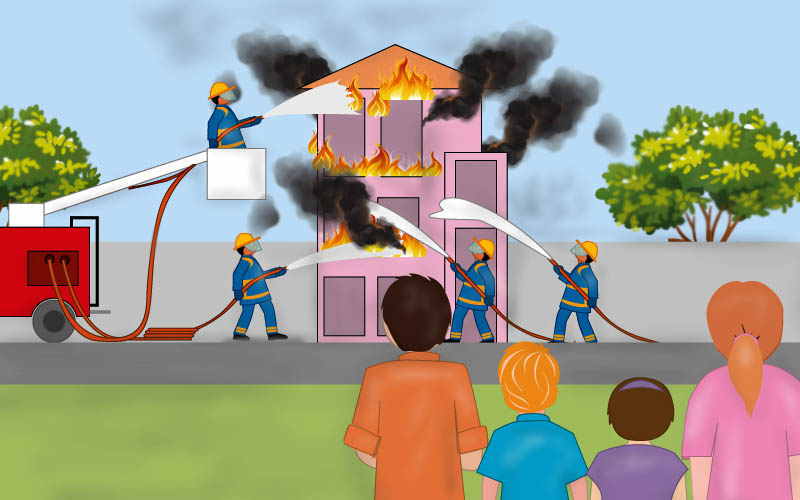 Father turned the car to the right.
The family was going to town.
Tara was seated at the back with brother Tarun.
Suddenly she saw a thick smoke ahead of the car.
People were running here and there.
Father stopped the car.
A new building was on fire.
Father parked the car at a safe corner.
Everyone got off the car.
Suddenly they heard the sirens.
"The Fire brigade is coming" Tarun informed Tara.
The fire brigade staff acted quickly.
Some even got on to the building to douse the fire.
Tara was watching them in awe.
Within minutes the fire was doused.
"The Fire Brigade staff did a wonderful job" mother said.
"They went right into the fire" father too agreed.
"They were fearless" Tarun added.
Tara was so glad that there's a Fire Brigade in the country.
There's no need to be scared of big fires anymore, she thought.
Exercise
What did Tara see suddenly when heading towards town?
What did Tarun say when he heard the sirens?
What did mother say about the fire brigade?