Calling names
{{hitsCtrl.values.hits}}
Sunday 14th March 2021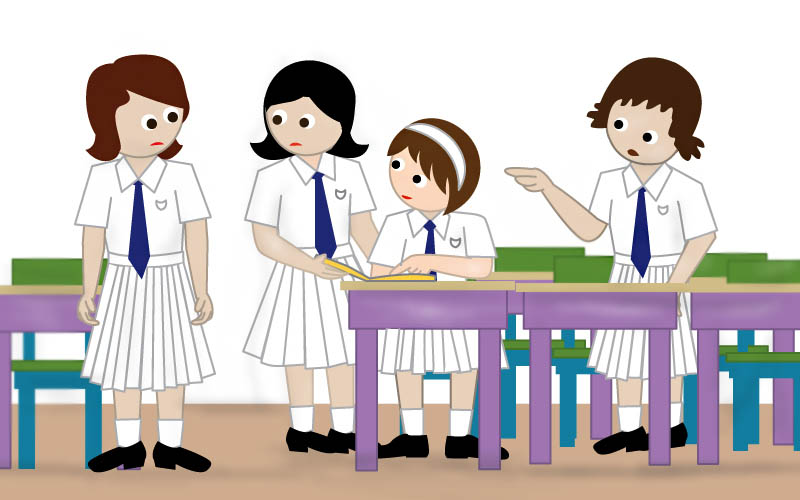 Tara's classmate Savani approached Tara.
"Tara, I could not finish the science homework" she informed.
"It's difficult to understand the life cycle of the butterfly" she added.
Tara started explaining the cycle to Savani.
Just then another classmate, Vishvi happened to pass by.
She stopped and listened to what Tara was explaining to Savani.
Next she turned to Savani.
"You don't know even that, you are a real mutt" Vishvi said.
Savani broke into tears.
Tara's friend Anjula got up and spoke to Vishvi.
"How many times have you got Tara to explain things for you?" Anjula reminded Vishvi.
"Does that mean that you are also a mutt?" she asked.
Vushvi realised her mistake.
She apologied to Savani.
Exercise
What did Savani find difficult to understand?
Why did Savani break into tears?
What did Vishvi do finally?