Burrow
{{hitsCtrl.values.hits}}
Sunday 24th January 2021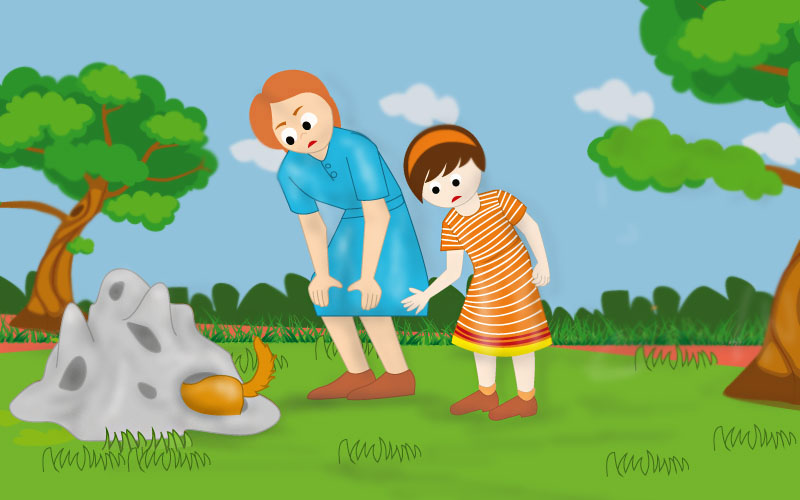 Shadow was happy.
Tara and her mother were taking him for a walk.
They were taking him without a leash.
After all Shadow had turned out to be an obedient dog.
He would not chase after other dogs anymore.
The trio came to the end of the lane.
There was a vacant land there.
Tara and mother turned back.
However Shadow was missing.
Then they saw where he was.
He had the front of his body inside a burrow in the vacant land.
It looked like a snake burrow.
Tara and mother ran there and tried to pull him out.
However Shadow refused to budge.
A nextdoor boy saw what was happening.
He came with a wire and put it around Shadow.
Next he pulled the big dog out of the burrow.
Mother and Tara thanked the boy profusely.
They determined never to take Shadow on a walk without the leash.
Exercise
Why didn't mother and Tara put Shadow on a leash?
Where did they find Shadow after he went missing?
How did the boy pull Shadow out of the burrow?