Birds
{{hitsCtrl.values.hits}}
Sunday 6th June 2021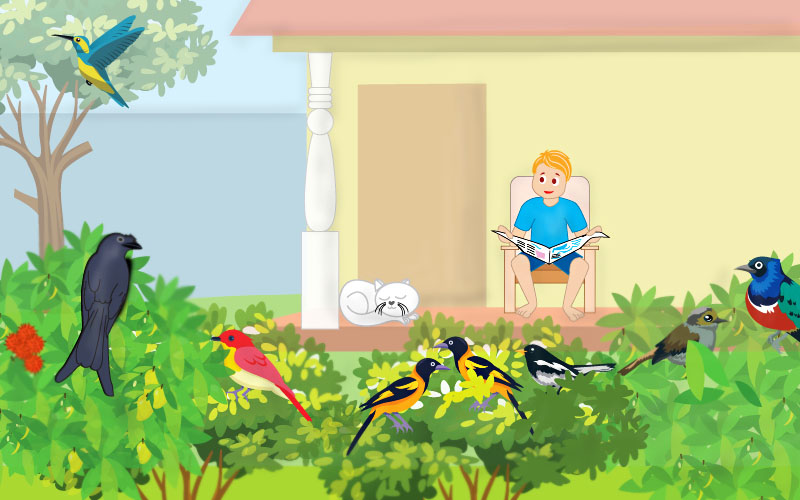 Tarun was in the garden with his father.
Suddenly a big bird flew over them.
It was light green in colour.
Tarun hadn't seen that bird before.
It perched on the mango tree.
"Is it a migrant bird?" Tarun asked his father.
"Probably" father replied.
"The marsh is cleared, so they are coming here" he explained.
Tarun was glad that they still have trees and shrubs in the garden.
Of late he had seen more and more birds coming to their garden.
Father went into the house.
Tarun sat on the veranda chair.
He started reading a newspaper.
After a while he heard a cat call.
"Meow, meow"
Kitty was sleeping in the veranda.
A Black Drongo perched on the Rambutan tree was mimicking Kitty.
Tarun was amused.
He was glad that there were enough trees for all kinds of birds in their garden.
Exercise
Why were the birds coming to Tarun's garden?
Who was mimicking kitty?
Why was Tarun feeling glad?