Baby monitor
{{hitsCtrl.values.hits}}
Sunday 2nd May 2021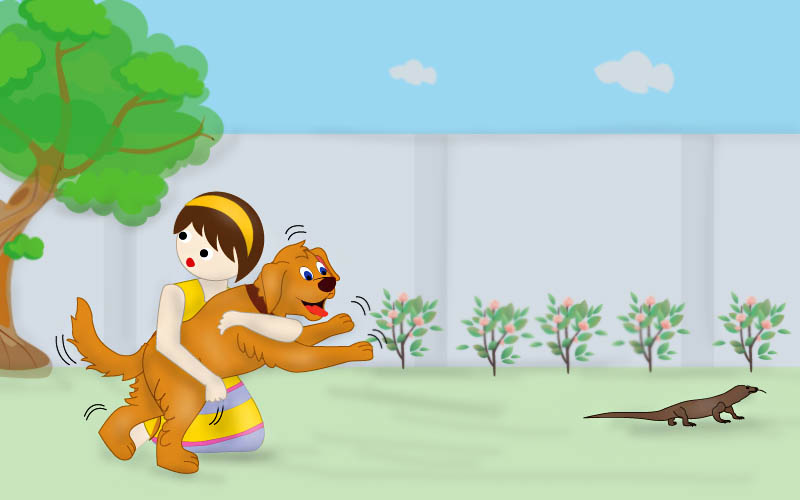 It was the second time Tara had seen it.
The baby monitor was on the parapet wall.
It started sliding down to the garden.
Tara slowly got closer.
She heard some foot-steps from behind.
That was her pet dog Shadow.
Shadow was charging towards the monitor.
Tara jumped and held on to Shadow.
Shadow was a big dog.
It tried to escape.
"Aiya........" Tara screamed.
She wanted her brother Tarun to help her.
The baby monitor got frightened as a result of her screaming.
It quickly got on to the wall and disappeared.
Tara was so relieved.
Her brother Tarun came out of the house.
Tara informed him about what had happened.
"Anyhow you saved the baby lizard" Tarun reminded.
Tara nodded her head in agreement.
Exercise
Where was the baby monitor?
What did Tara hear from behind?
What did the baby monitor do after Tara's screaming?