To the grocery
{{hitsCtrl.values.hits}}
Wednesday 2nd June 2021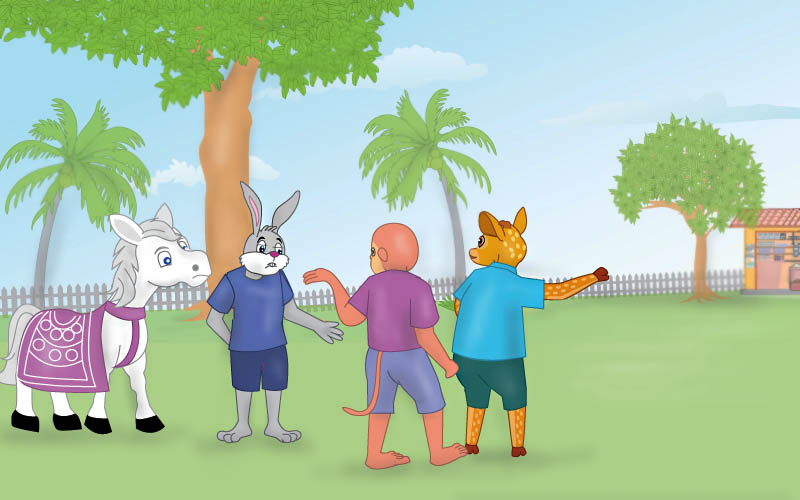 Chubby and Willy looked at each other.
They needed to inform somebody about this.
"Let's quickly tell Papa Rabbit" Chubby suggested.
"Ok" Willy too agreed.
They ran to the grounds to pick up Vega on the way.
However Vega wasn't there.
Both Chubby and Willy were worried.
"Hope he did not get lost anywhere" a worried Chubby said.
Willy came up with a suggestion.
"Let's first talk to Papa Rabbit and then look for Vega"
"Ok let's first go to the grocery and meet Papa rabbit" Chubby too agreed.
The two friends started running down the path to the grocery.
The grocery was a few metres past the Rabbit house.
As they were passing the Rabbit house they saw Vega in the garden.
He was with their friend Charlie, the rabbit boy.
Chubby and Willy were so relieved to see Vega there.
"We are going to meet Papa Rabbit" Willy told Vega and Charlie.
"Why are you meeting my father?" a surprised Charlie inquired.
"Come to the grocery, we'll tell you" Chubby told him.