The Run
{{hitsCtrl.values.hits}}
Wednesday 3rd March 2021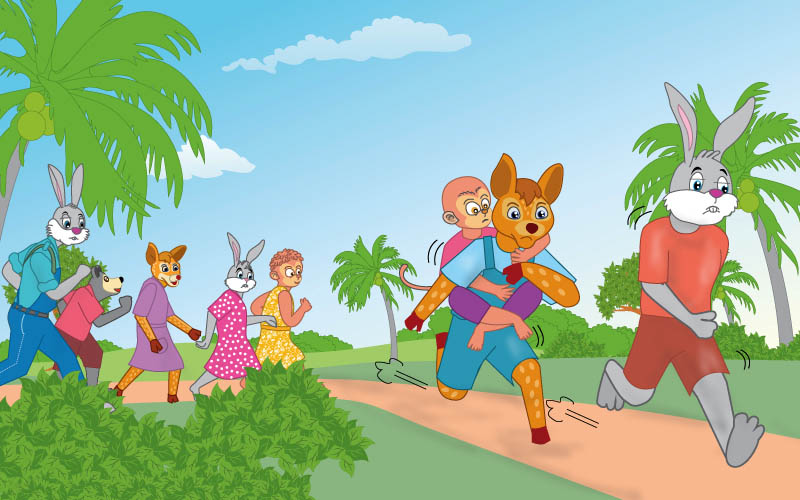 Vega's sisters were shocked.
The two sisters too started galloping.
"Vega….. stop…" both of them yelled.
However Vega wouldn't stop.
He was running at full speed.
The clown was on his back.
He was so frightened and was holding on to Vega tightly.
They disappeared at the road bend.
Willy jumped on to deer boy Chubby's back.
"Let's follow" he urged Chubby.
Chubby looked at rabbit boy Charlie.
Both of them started running at once.
There was pandemonium at the pasture.
The band stopped the music.
The anxious clowns were running here and there.
They did not know what to do next.
Papa Rabbit came up to them.
"Don't worry, your friend will return safely" he assured the clowns.
The band members and the clowns felt a little relieved.
Still they were worried.