Sweet Cutie
{{hitsCtrl.values.hits}}
Wednesday 9th December 2020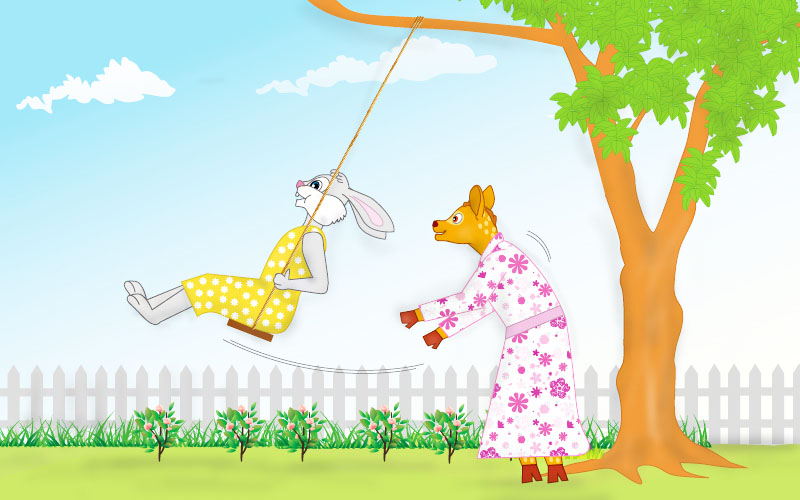 Mama got Papa to tie a swing for Curly.
Curly sat on the swing and waited for Sweety.
"How to break the bad news..." she thought.
However Sweety didn't turn up.
Instead her brother Willy came with a message.
Mama monkey had left for her brother's place with Sweety.
So Sweety will not visit Curly.
With the message Willy left.
Curly was devastated.
"Why so many disappointments..." she wondered.
Mama too was helping Papa in the grocery.
Suddenly someone came from behind.
"Hold tightly" the voice said.
Curly knew the voice.
That's Aunty Cutie.
Cutie pushed the swing for Curly for good twenty minutes or so.
Curly was so happy.
"Aunty Cutie you are sooo sweeeeet" Curly informed her.