Sticks
{{hitsCtrl.values.hits}}
Wednesday 10th February 2021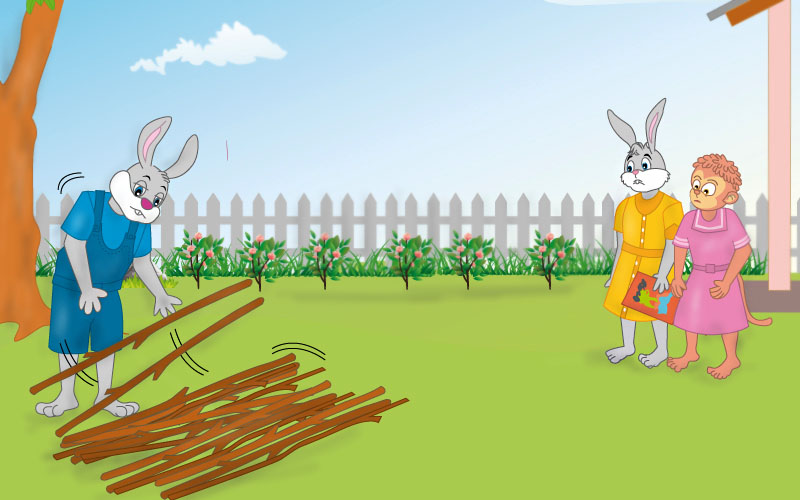 Charlie was exhausted.
He was carrying loads of sticks from the valley.
They were for Mama Rabbit's plant nursery.
Mama was going to make a big nursery for vegetables.
Papa rabbit was busy at the grocery.
Curly saw her brother bringing sticks to the backyard.
She was reading a story book with Sweety, the monkey girl.
Charlie brought about four loads of sticks.
"May I give you a hand?" Curly asked the brother.
Charlie wasn't interested.
"You can't carry these" he replied.
"We can" Sweety insisted.
They accompanied Charlie when he went to carry the next load.
To Charlie's surprise the two girls carried fairly big loads of sticks.
Chubby, the deer boy, happened to see them.
He was somewhat depressed after the raft episode.
He ran to help his friends.
Within half an hour they finished the work together.