Something strange
{{hitsCtrl.values.hits}}
Wednesday 12th May 2021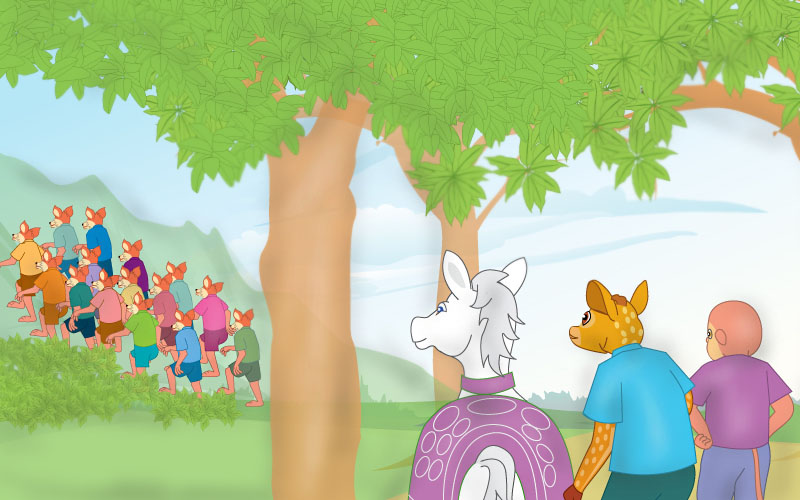 Vega's sisters were in the veranda.
They saw Chubby and Willy from far.
"Vega your friends are coming" they shouted.
Vega, the pony boy, came out of the house.
How happy he was to see his friends.
He was feeling bored for some time.
"Shall we go to the grounds?" he asked his friends.
His friends readily agreed.
So Vega, Chubby and Willy headed towards the playground.
Between the road and the playground was a hill.
It was a little distance away from the road.
It was to the left of the road.
Vega, Chubby and Willy saw something fishy.
A group of foxes was slowly climbing the hill.
There were about fifteen of them.
"Shall we follow them?" Chubby asked.
Vega was hesitant.
Willy however was all for it.