Solved
{{hitsCtrl.values.hits}}
Wednesday 11th November 2020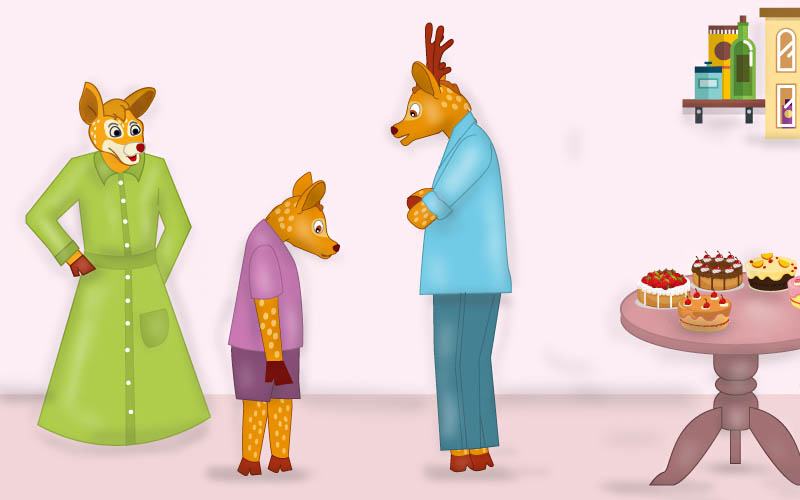 Deer Mama Cutie got anxious.
"Chubby does not eat ribbon cake" she reminded Papa Deer.
"I know that" Papa Deer said.
Papa was looking at the rack and the kitchen table.
Chubby is not tall enough to reach the rack.
Papa turned to Mama.
"Chubby would have got on to the table to reach the rack" he informed.
"The cake would have fallen to the ground while he did that" he added.
Cutie looked at her husband with wide eyes.
She thought for a couple of seconds.
Cutie realised that was a possibility.
"That's what would have happened" she said nodding her head.
"Chubby would have quickly cleaned the mess" Papa explained.
"However thanks to ants there was evidence" he said.
Chubby finished his bath.
He went into the house again.
Papa looked at him sternly.
"Do you have anything to say about the cake?" he asked.
Chubby looked down.