Silence
{{hitsCtrl.values.hits}}
Wednesday 17th March 2021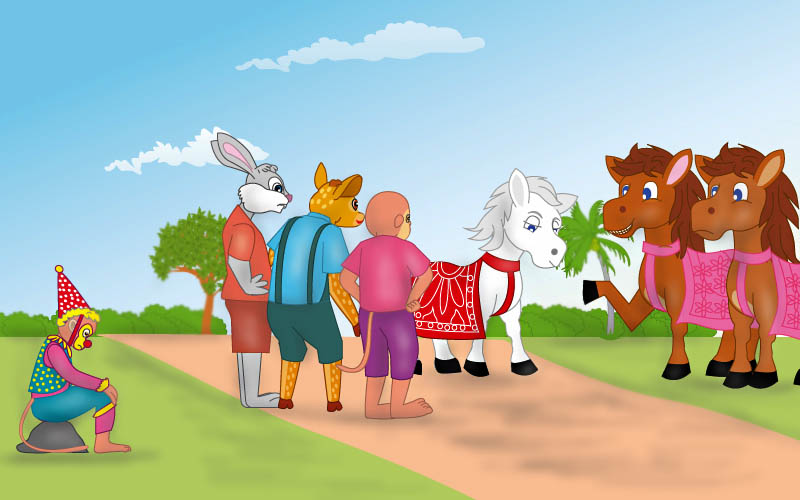 Chubby and Willy stared at Vega.
They did not know what to tell him.
Suddenly there was silence.
The monkey clown jumped off Vega's back.
He was almost shivering.
Vega's two sisters too came to a grinding halt.
They started shouting at their brother.
"What's wrong with you Vega?" one sister asked.
"Are you off your head?" the other sister queried.
"See the chaos you have created" she went on.
"Turn back and see" she added.
Vega turned back.
It was then only that he saw the line of villagers behind him.
They had all been running behind him.
"Why did you run?" one sister asked.
Vega remained silent.
Charlie, Chubby and Willy felt sorry for Vega.
They knew that Vega panicked when the clown got on to his back.