Plan
{{hitsCtrl.values.hits}}
Wednesday 9th June 2021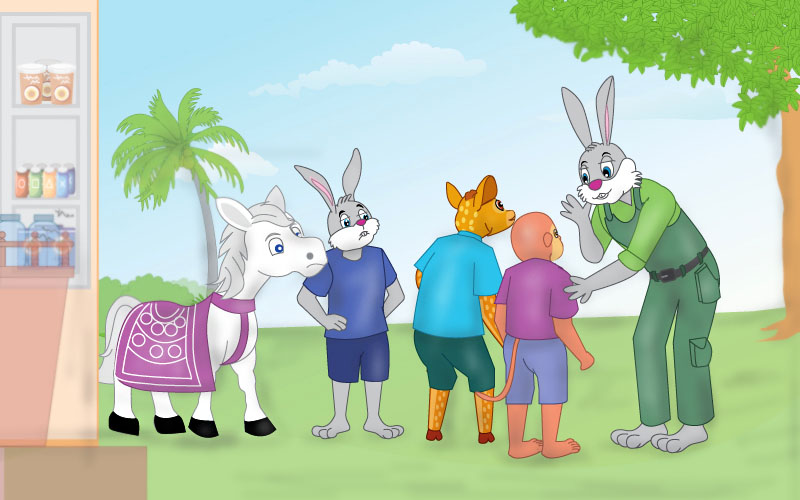 Papa Rabbit listened to the boys.
He was stunned.
"Uncle those foxes are out to grab that land" Chubby repeated.
Papa Rabbit got into action.
"I am meeting Fox Brown's right now" he told the boys.
"Chubby you run and tell your papa to come to fox house" he told the deer boy.
"Willy you too tell your papa" he asked Willy the monkey boy.
Charlie was to stay at the grocery till Papa returned.
"What am I supposed to do?" Pony boy Vega asked meekly.
"You stay with me at the grocery" Charlie said.
"We can send a message to your mama that you are here" he explained.
Chubby and Willy too said they would return to the grocery.
So that matter was settled.
Everyone except Charlie and Vega left the grocery.
Vega was confused and scared.
"I hope your papa would not fight with the foxes" he told Charlie.
"Oh no, my papa is a very peaceful person" he assured.
However even Charlie started getting worried.
He hoped that Papa would not meet the foxes face to face anywhere.