Panic
{{hitsCtrl.values.hits}}
Wednesday 24th February 2021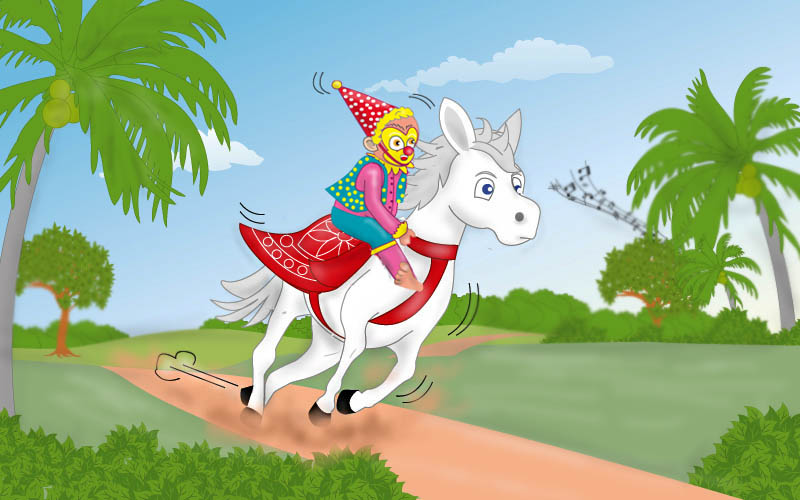 The procession stopped.
Everyone gathered in the pasture in front of the grocery.
The band started playing new music.
The clowns were poking fun at the villagers.
Everyone was laughing aloud.
Charlie stood next to Monty.
A little later Chubby and Willy too joined them.
Next the clown monkeys started doing somersaults.
They were really good at it.
Charlie saw Vega and his two sisters entering the pasture.
They were without their parents.
Vega and sisters stood next to the clowns.
One clown started doing somersaults right in front of Vega.
Vega was looking at him curiously.
All of a sudden the clown jumped up and landed on Vega's back.
Vega's whole body shook with fright.
He walked backwards in fear.
Suddenly he turned back and started running at full speed.