Nothing serious
{{hitsCtrl.values.hits}}
Wednesday 14th April 2021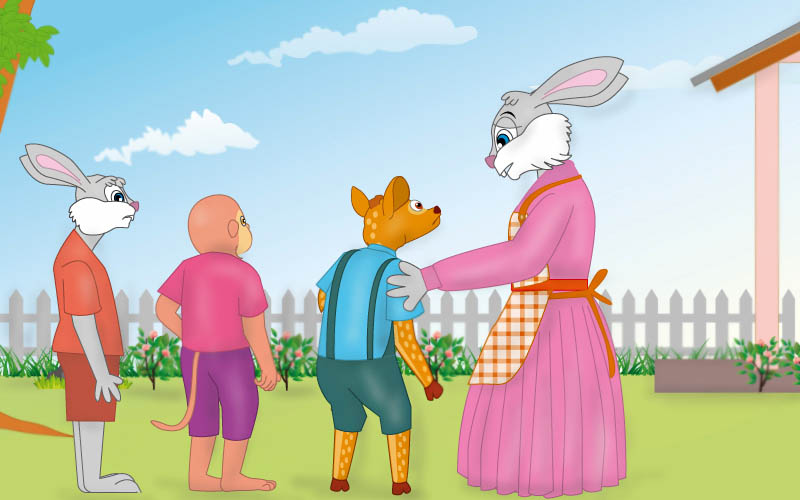 Chubby checked the rooms.
However his mother, Cutie was not there.
Charlie came up with an idea.
"I'll tell you what, let us go to our house" he suggested.
"I feel that Aunty Cutie has gone there" he added.
Chubby too thought Charlie was right.
Chubby's mother and Charlie's mother are of best friends.
The team of boys set off for Rabbit house.
Half way Monty took leave saying he wanted to go home.
So Charlie, Chubby and Willy continued.
Rabbit Mama was relieved to see Chubby.
"Oh good that you came this way" she told Chubby.
"I was wondering how to send you the message" Rabbit Mama said.
"Your Mama wants you to stay here till she returns" she concluded.
"Where did she go" an anxious Chubby asked.
Rabbit Mama smiled.
"Nothing serious, she will be back soon" she replied.