No carrots
{{hitsCtrl.values.hits}}
Wednesday 6th January 2021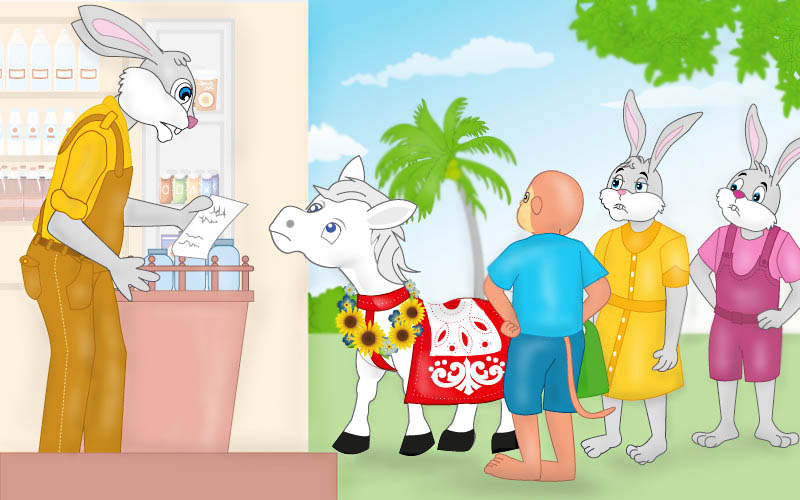 Charlie and Curly were really amused.
They followed Vega and Willy to the grocery.
Papa Rabbit was seated at the grocery chair.
At first he was stunned.
Next he started smiling.
Willy gave the grocery list to Papa Rabbit.
"I am sorry we don't have carrots today" Papa informed Vega.
Vega's face fell.
"But I need carrots" Vega mumbled.
"That's my dinner" he pointed out.
Papa felt sad for the little pony.
"Have corns and barley today" Papa requested.
"I will get down carrots from somewhere tomorrow" he assured.
However Vega continued to sulk.
Papa opened the bottle of candy.
He gave a bunch of candies to Vega.
Vega's eyes glistened.
He loves candies.