Meeting Brown
{{hitsCtrl.values.hits}}
Wednesday 16th June 2021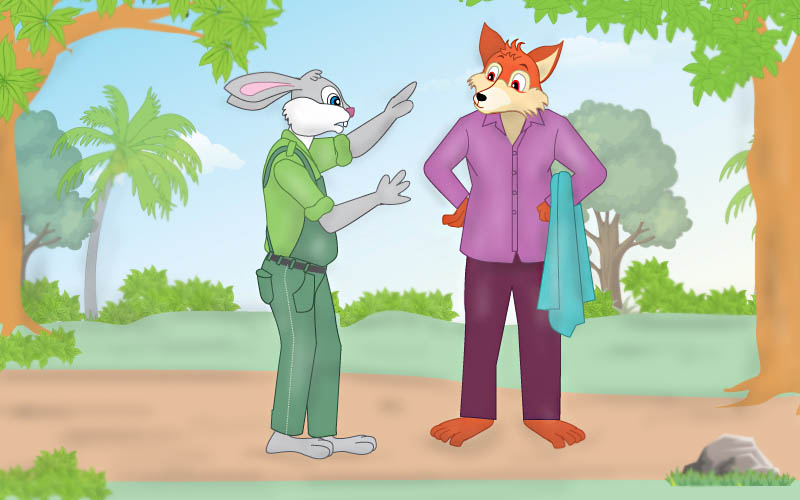 Papa Rabbit started running.
Being a rabbit is an advantage.
Papa Rabbit wanted to avoid the visiting foxes.
So he took the forest road instead of the meadow road.
Within five minutes Papa Rabbit was at Fox Brown's door step.
The door was locked.
"Mr Brown, Mr Brown" Papa Rabbit shouted out.
Mrs Brown opened the door.
"Is Mr Brown in?" Papa asked in a hurry.
"He went to the well for a bath" Mrs Brown replied.
"Then I'll catch him there" Papa said running out of the house.
The well was a little away from the Fox house.
Fox Brown had just finished bathing.
He was about to leave.
Fox Brown was surprised to see Papa Rabbit running towards him.
"Mr Brown there's something urgent" Papa Rabbit said while panting.
Fox Brown waited till Papa Rabbit had narrated the story.
"That land is not mine" Fox Brown said.
"It belongs to my brother" he added.
Papa Rabbit was a little confused.
"Where's your brother now?" Papa Rabbit asked.
"He went missing about eight years ago" Fox Brown replied.