Meadow road
{{hitsCtrl.values.hits}}
Wednesday 23rd June 2021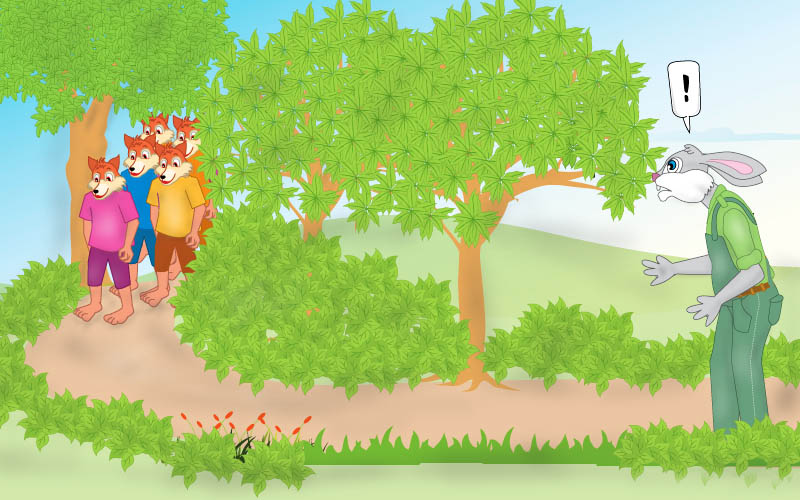 Fox Brown looked sad.
Papa Rabbit felt sorry for Fox Brown.
It's not easy when a brother goes missing.
However this means that the visiting foxes cannot take over the plot of land.
The owner of the land is missing.
That was a relief.
Papa Rabbit took his leave of Fox Brown.
He proceeded to pony house from there.
He informed the pony family that Vega was with Charlie at the grocery.
Next he started wondering about Papa Deer and Papa Monkey.
He was wondering which road to take next.
Papa Rabbit took the forest road on the way to Fox Brown's house.
That was to avoid the visiting foxes.
Papa thought of taking the meadow road on the way back to grocery.
It was likely that Papa Deer and Papa monkey were taking the same.
After he had walked a few hundred metres he heard a big noise.
Suddenly the visiting foxes appeared from a road bend.
They were coming face to face with Papa Rabbit.
Papa decided to ignore them and continue walking.