Lonely Vega
{{hitsCtrl.values.hits}}
Wednesday 19th May 2021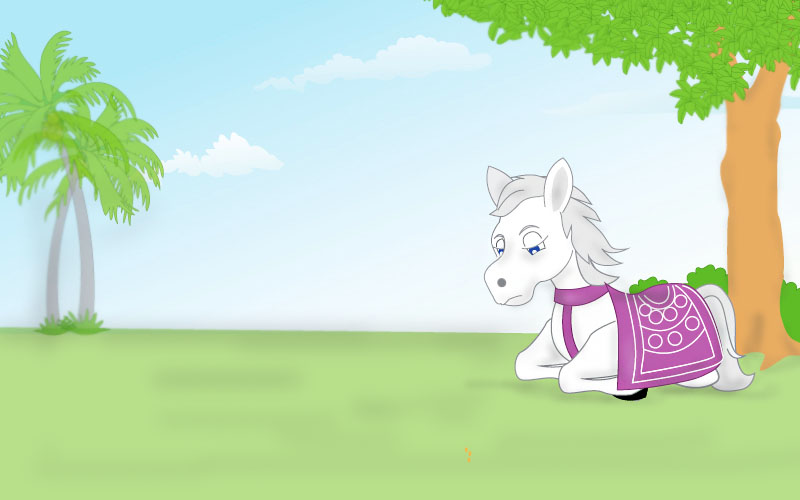 Vega was sad and lonely.
Chubby and Willy followed the foxes.
They said they would be back in ten minutes.
Vega slowly walked towards the playground alone.
He wished Charlie was there with him.
Charlie would not have left him like Chubby and Willy.
The playground was empty.
Vega sat under a tree feeling dejected.
After about five minutes he heard cart wheel sounds.
Vega got up quickly.
How happy he was to see Papa Rabbit pushing a hand cart.
An excited Vega shouted as he galloped towards the cart.
"Uncle..."
Papa Rabbit is very fond of the little pony, his son's friend.
"Oh Vega, why are you all alone here?" he inquired.
Vega's face fell again.
"Chubby and Willy left me and went towards that hill" he replied.
"Come with me then, Charlie must be at home" Papa Rabbit said.
Vega happily joined Papa Rabbit.