Halt
{{hitsCtrl.values.hits}}
Wednesday 10th March 2021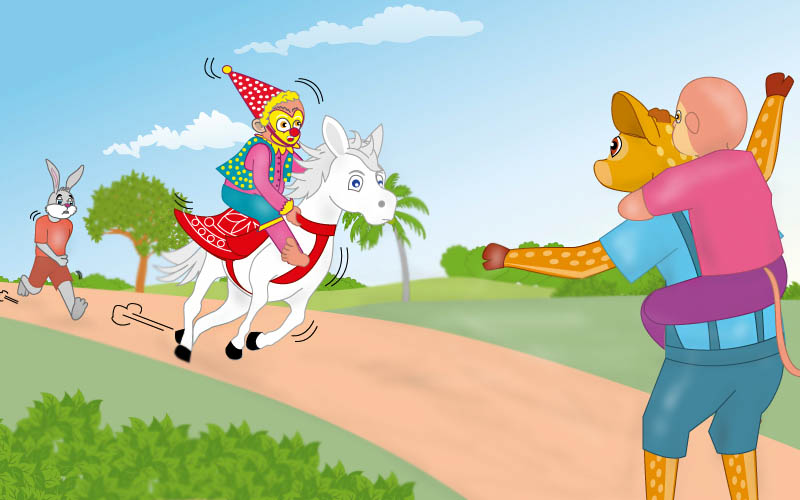 It was quite a sight.
Vega was running at full speed with clown monkey on the back.
He was followed by half of the villagers.
Chubby increased his speed.
Willy who was on his back was urging him to run faster.
Charlie the rabbit boy was right behind them.
Finally they saw Vega about hundred metres ahead of them.
"Catch up with Vega and block his path" Charlie yelled at Chubby.
Chubby did exactly that.
Chubby overtook Vega and stopped about twenty metres ahead.
He turned back and blocked Vega's path.
Vega got so confused but he had no choice.
He had to stop though it was somewhat difficult with his speed.
However Vega tried his best.
He almost slid and came to a grinding halt.
He stood face to face with Chubby.