Grocery shopping
{{hitsCtrl.values.hits}}
Wednesday 16th December 2020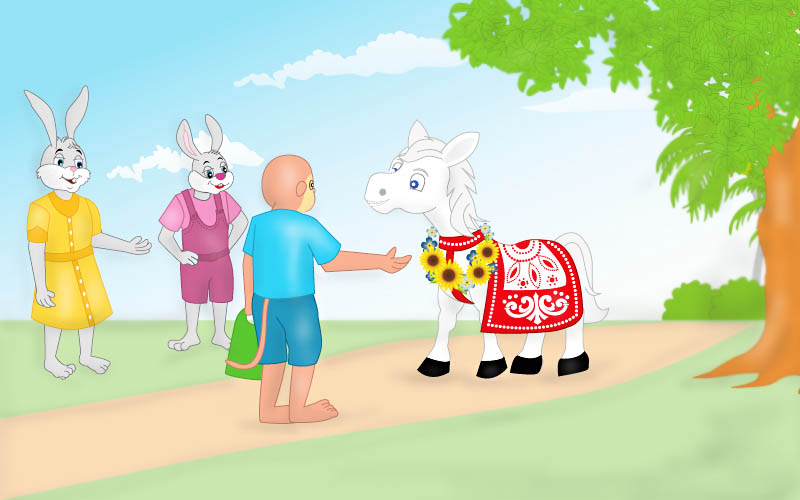 He was first seen by Mama Rabbit.
She called Charlie and Curly.
It was quite a sight.
Vega, the baby pony was walking on the road.
He had a flower garland around his neck.
On his back was Willy with a grocery bag in hand.
"Hey stop........stop" Charlie shouted.
Vega stopped.
"Where are you heading to?" asked Charlie.
"I am going to the grocery" Vega said with a straight face.
Willy jumped from Vega's back.
"I got permission from Vega's mama to take him to the grocery" he explained.
"His mama wants some corns, barley and carrots" Willy added.
Charlie and Curly were really amused.
Vega had never been to the grocery alone.
"This garland......?" a curious Curly inquired.
"Oh I made a garland and put it around his neck" Willy said.
"Don't you think he looks very important wearing that" he asked.