Grand entry
{{hitsCtrl.values.hits}}
Wednesday 17th February 2021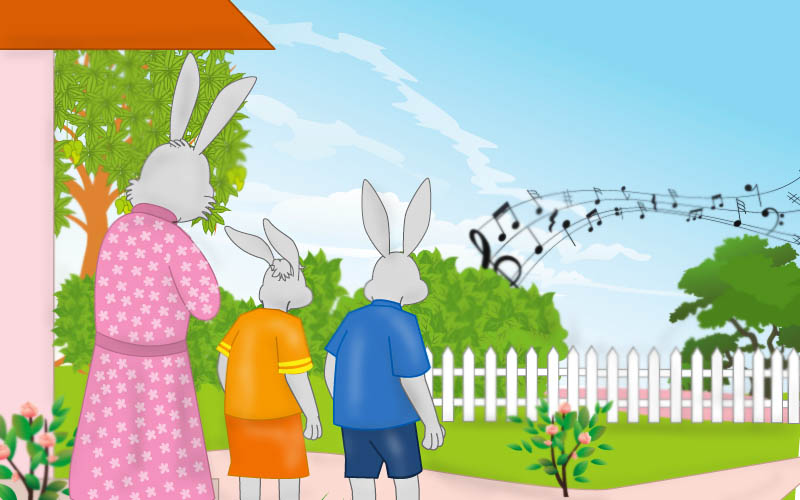 It was a Sunday.
Charlie was polishing his shoes.
He had to go to school the next day.
Curly, his sister was watching him.
Curly wanted to know how to polish shoes properly.
Suddenly there was a loud noise.
Charlie dropped the shoe and ran out of the house.
Curly was right behind him.
They could hear sounds of trumpets, cymbals and loud music.
"What is that?" mother too came running and asked.
The sounds came from the road.
For some time nobody could be seen.
The sounds were becoming louder.
Suddenly a big group of people appeared from the bend of the road.
There was a cow band.
There were also three monkeys dressed colourfully as clowns.
They were followed by the villagers - the deer, bears, monkeys and everyone.
Charlie could see his bear friend Monty among the crowd.
The group was coming towards rabbit's house.
Right in front of the house they turned towards the grocery.
Charlie, Curly and Mama Rabbit too joined them.
They all looked forward to the performance by the visitors.