Face to face
{{hitsCtrl.values.hits}}
Wednesday 30th June 2021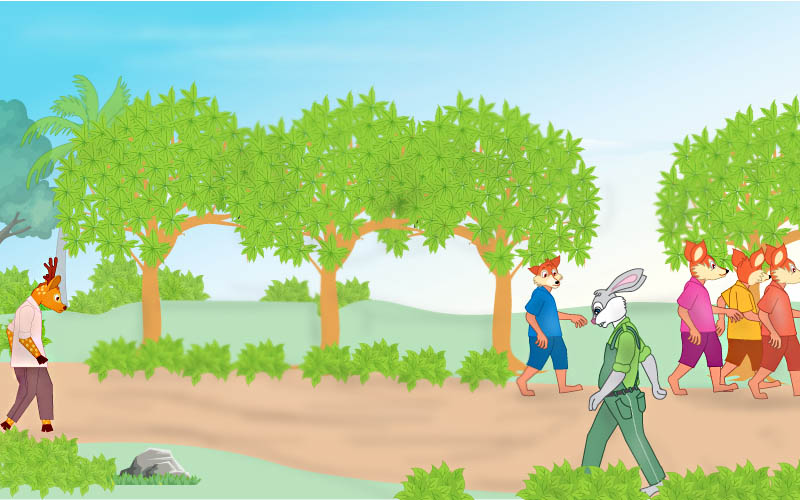 Papa Rabbit continued to walk.
The foxes were getting closer.
Papa Rabbit took a glance at them.
A few of them smiled with him.
They had been to Papa's grocery some time back.
Papa smiled back and looked down.
The foxes were in a mighty hurry.
They were passing Papa Rabbit hastily.
Just then Papa Rabbit saw someone else.
About fifty metres behind them was Papa Deer.
He was walking very slowly.
How happy Papa Rabbit was to see Papa Deer.
It was the same with Papa Deer.
The two friends headed towards the grocery.
Papa Rabbit explained what he was told by Fox Brown.
Papa Deer heaved a sigh of relief.
He thanked Papa Rabbit for meeting Fox Brown.
"We should protect our village land somehow" he emphasized.