Disappointment
{{hitsCtrl.values.hits}}
Wednesday 2nd December 2020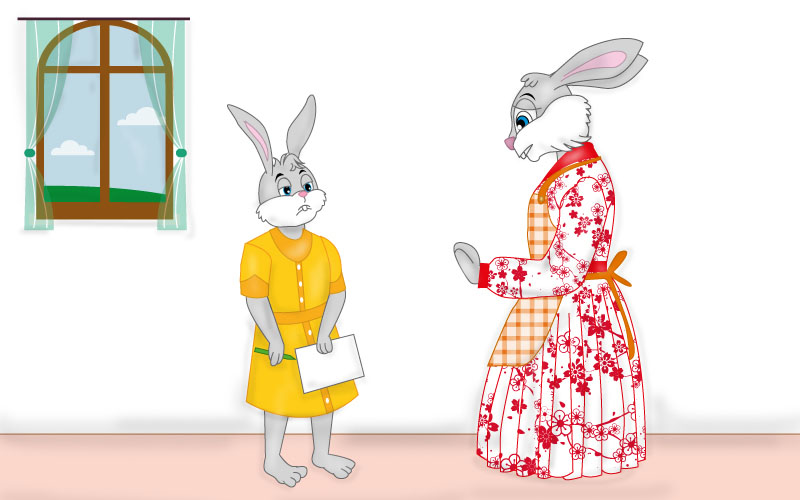 Curly was all excited.
There was only one more day to try 'flying'.
Curly took a blank sheet.
She slowly drew the two elm trees.
Then she drew Sweety flying with Curly on the back.
Curly could not help smiling.
Mama Rabbit saw the drawing.
"What is this Curly?" a curious Mama asked.
"We are going to try this tomorrow" a smiling Curly replied.
Mama was stunned.
"How can you do this?" she asked.
"You are a rabbit" she reminded Curly.
Curly was crestfallen.
"I will hold on to Sweety" she mumbled.
"You can't hold tight with your paws" Mama added.
Curly too had doubted that.
"I will tie a swing for you tomorrow" Mama promised.
Curly was still sad.