Circus
{{hitsCtrl.values.hits}}
Wednesday 24th March 2021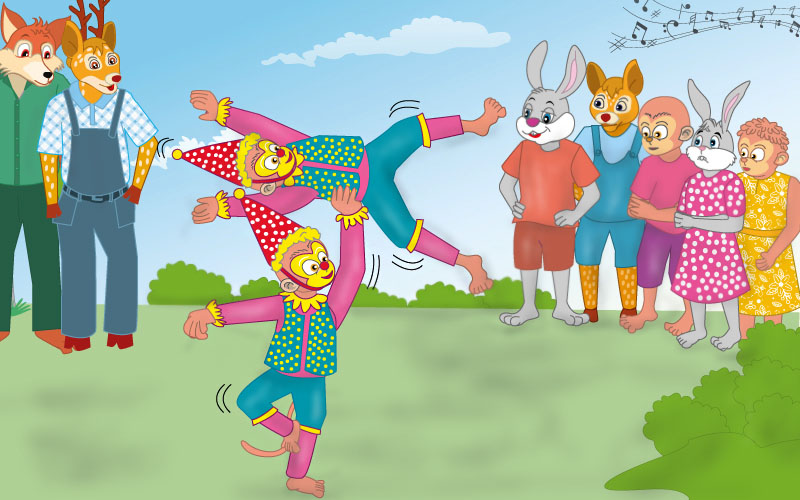 The pony sisters took Vega home.
Vega's friends were disappointed.
They turned back.
Once again everyone headed towards the grocery.
Papa rabbit spoke to the clowns.
"Are you in a mood to do your summersaults?" he asked.
The clown who went on Vega's back said no.
"I am tired" he informed.
The villagers were disappointed.
The other clowns however were keen on doing the circus.
"Let him rest, we'll do the summersaults" they informed Papa Rabbit.
Charlie, Chubby and Willy stood next to each other.
Curly and Sweety were right behind them.
They were a little scared of getting too closer to the clowns.
The band started playing music.
The clowns performed some stunning acrobatics.
The villagers cheered.
"Wished Vega was here" Willy told Charlie.
"I was also thinking the same" Charlie replied.