Charlie's ride
{{hitsCtrl.values.hits}}
Wednesday 13th January 2021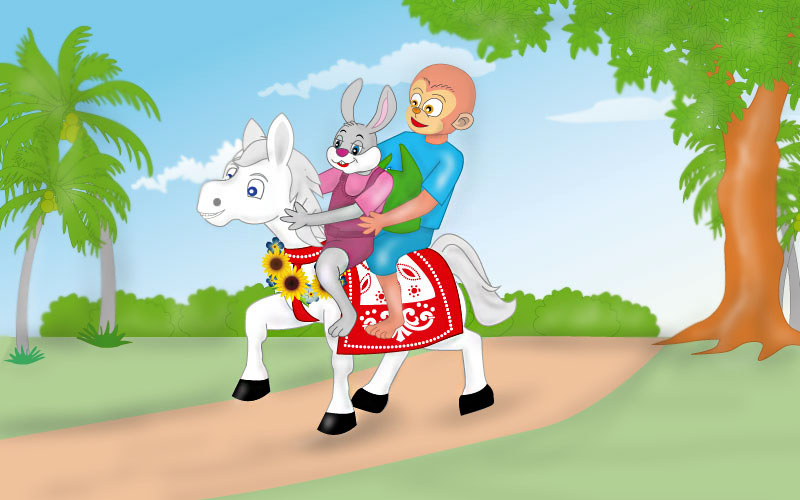 Willy was waiting longingly.
Papa Rabbit gave him some Candy.
"How about candy for Charlie and Curly?" Vega asked.
He was feeling sorry for the two.
"They come to grocery whenever they want candy" Papa explained.
Vega smiled.
Vega and Willy said bye to everyone.
Charlie too wanted to go with them.
"Papa shall I join them?" he asked papa Rabbit.
Papa said OK to Charlie.
Willy was overjoyed.
He got on to Vega's back with Charlie.
The grocery basket was heavy.
However Willy managed to hold it.
"Charlie, hold on to me tightly" Vega advised Charlie.
"Willy is used to riding, but not you" he added.
Everyone was touched by Vega's kindness.
Vega, Charlie and Willy left for Vega's home.
Papa Rabbit and Curly watched them till they disappeared.